Skip to Content
A Guide to Sliding Glass Door Sizes
Sliding Glass Doors in Olympia, WA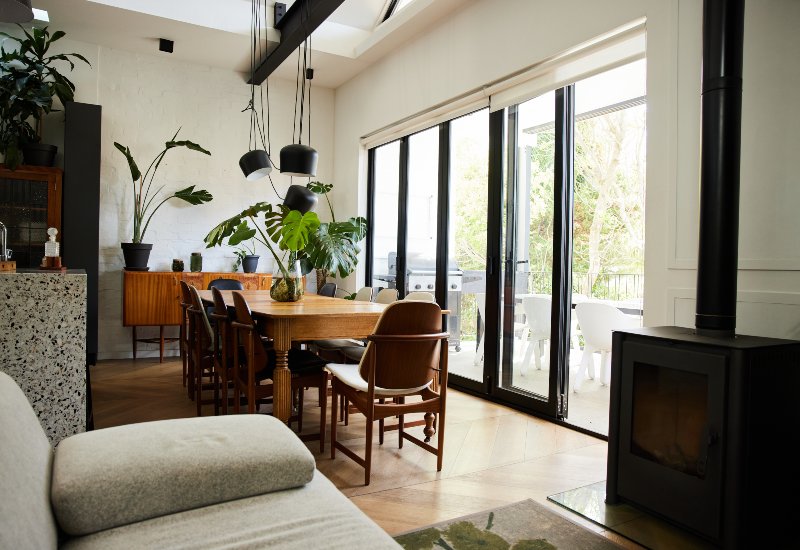 Sliding Glass Doors Fit Perfectly to Size
From residential patios to restaurant decks and more, sliding glass doors are the perfect solution to create a breezy indoor-outdoor space while highlighting the view. You may assume that sliding glass doors need to fit into a certain predetermined space, but that's far from the truth. Classic doors fit the standard residential diameters, but you can create sliding glass door sizes of all kinds.
Here at D.K. Boos Glass, Inc., we boast over 40 years of experience customizing glass, mirrors, and windows for both residential and commercial clients. Whether you need sky-high sliding glass doors or a specialized pattern, we can complete the job.
About Standard Sliding Door Sizes
The standard sliding glass door dimensions are 80 inches tall with about a 60-70 inch width depending on the structure. The reason that so many glass doors fit into this framework is to make the replacement process easy across the board. However, with the rise of indoor-outdoor spaces, sliding glass doors featuring heights of 82 and 96 inches have also grown in popularity.
Thanks to our specialty glass services, you don't need your home or business to fit into the cookie-cutter shapes. We're highly qualified in installing, repairing, and replacing customizable glass of varying shapes and sizes.
Types of Sliding Door Sizes
A sliding glass door consists of two parts – a fixed panel and a sliding panel. These days, it's not uncommon to find three-panel doors as well. They both come with their own set of standard sizing.
Two-Panel Sliding Glass Doors. You'll typically find two-panel sliding glass doors to be 80 inches in height and 5, 6 or 8 feet in width. That's including both panels, not just the space you enter and exit. The walking space results in slightly less than half of the overall width.
Three-Panel Sliding Glass Doors. Three-panel sliding glass doors feature widths of 9 or 12 feet to accommodate the extra space. The standard height, however, remains at around 80 inches.
Sliding Glass Door Size vs. Cost
When assessing the cost of a sliding glass door, you'll have to consider its size as well. Bigger spaces equal more glass required, which in turn results in a higher price tag. Standard two-panel doors will be the most economical option. Along with the size, it's important to calculate sliding glass door installation and any customization into the budget. D.K. Boos Glass offers fair and competitive price points on all of our services.
Contact D.K. Boos Glass, Inc.
We've been in the glass business since 1978, providing the Thurston and Pierce County area with expert, quality services run by our family-owned business. We take pride in performing first-rate work with state-of-the-art products for all commercial, residential, specialty, and auto glass needs. If you're in need of sliding glass door repair or installation, give us a call today and we'll be happy to provide you with further information.
""