Skip to Content
Quality Crystalite & Velux Skylights in Olympia, WA
Open Up Your Home with a Velux or Crystalite Skylight
D.K. Boos Glass stocks premium-quality Crystalite and Velux skylights for clients in Olympia, WA, and surrounding areas. In keeping with our values of providing superior products and services, we only stock skylights from brands that are consistent with the quality that we believe our customers deserve. Browse our collection of other residential and commercial glass and window products and services today, and contact us today for a free at-home window installation estimate. We provide Velux and Crystalite skylight installation to clients in Olympia, WA, the Thurston and Pierce County areas, Lacey, Tumwater, DuPont Lakewood, and South Tacoma.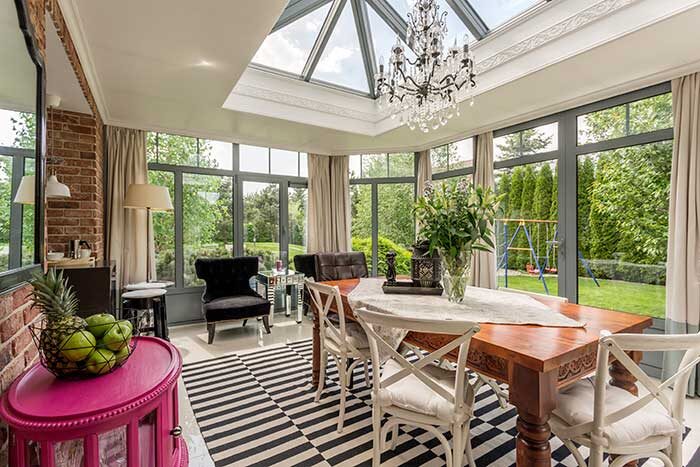 Skylights Will Brighten Up Any Room in Your Home
Let the light pour in right from the sky. A skylight can brighten up any room in your home and make it appear more stylish and expansive as the sun's rays shine through unobstructed. If your space seems small, dull, or lacking inspiration, a skylight might be just what you need to make a huge difference. A skylight is typically a window that is installed in the roof of your home to allow natural sunlight in. Commercial and residential skylights from Crystalite and Velux can be combined to create one consecutive line of sunshine pouring into your home. Can't you already feel the sunshine? Contact us today to learn more about our name-brand skylights and how we can get them installed in your home.
How Crystalite and Velux Skylights Can Benefit Your Home
Skylights, especially quality ones from top brands like Velux and Crystalite, can prove beneficial to your home in a number of ways. In addition to providing natural sunlight and causing your home to appear more spacious, skylights allow natural heat from the sun to enter your home, potentially saving you dollars in energy costs. Some skylights can also open to allow natural ventilation.
Premium Velux and Crystalite Skylights in Olympia, WA
Crystalite and Velux commercial and residential skylights come in both fixed and operable models. Their strong, durable aluminum frames will not rot, peel, or require paint. When we install your Crystalite or Velux skylight, you can be confident that its brilliance will not fade away. This is so both because of the quality installation that we provide and the quality of Crystalite windows. Most manufacturers we offer also carry a lifetime warranty. Contact us to learn more about our Velux and Crystalite skylight windows
We Can Install the Skylight That Is Right for You
If you want something unique that meshes perfectly with the character of your living space, such as acrylic dome skylights or other specialty skylight windows, we can accommodate you by making a special order. We also offer window tinting for summertime heat and glare when the sun's rays might be a little too much to handle. Give us a call to discuss your skylight needs so we can help bring your vision to life.
Get a Skylight Installation Estimate Today
A skylight window from Velux or Crystalite can transform your space. Visit our showroom in Lacey, WA, to take a look at our stock, or call us today to discuss how we can best meet your needs. Request an at-home window estimate today.
Contact Us to Schedule an Estimate or Stop by Today!