Skip to Content
RV Glass Replacement & Repair in Olympia, WA
It is particularly important that you keep the glass of your RV in tip-top condition. Failure to do so could lead to a ruined vacation due to shattered glass. Cracks in the glass can lead to reduced insulation, meaning it will get very cold inside the RV and extra moisture can get in as well.
RV glass repair and replacement is not something that can be done by just any auto glass repair shop. They have to have the right tools and knowledge for the job. Here at D.K. Boos Glass Inc., we are completely qualified to handle all of your RV glass related needs.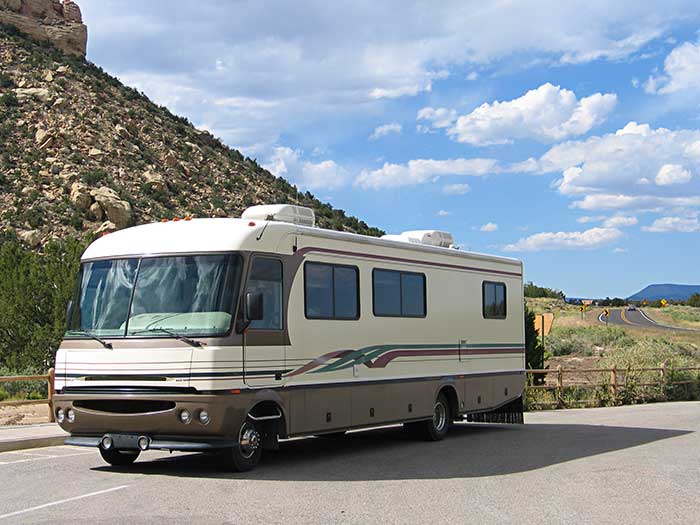 RV Windshield Repair & RV Replacement Windows
RV windshield repair is our specialty and we custom match all types of RV replacement windows. We have a large indoor repair facility that ensures a dry environment to provide you with the highest quality windshield replacement or repair. RV owners will appreciate our spacious lot and turn around area, making RV and trailer maneuverability a snap!
Foggy Windows?
Foggy windows could indicate a problem with your glass's insulation. We repair insulated glass to the highest standards so you can enjoy your vacation time in your RV without having to worry.
Out of Area Service
Send us your window and we'll fix it and send your window back. Contact our service specialists for best shipping practices and more info. We'll be happy to answer your questions.
Rock Chip Repairs, Side Windows & RV Mirrors
As long as the frame isn't damaged, we can repair the glass — even insulated glass. Side window damage? No problem…we can handle that too. If we can't repair your window, we can order a replacement window to your exact size and specifications.
RV Mirrors
We replace broken RV mirrors and carry RV blind spot replacement mirrors.  We can custom order and install most any brand or style of tow mirrors. Talk to one of our glass specialists to find out more.
Is Your Window Unique?
We have the widest variety of rv and trailer window tints and frame colors available.
Camper Windows, Trailer Windows & More
Cracks and chips in camper windows and trailer windows are often not serviced by other repair facilities.  We offer replacement travel trailer windows, horse trailer replacement windows, replacement camper windows and 5th wheel window repair. We are the region's top 5th Wheel & Trailer service specialists. We can repair or replace virtually any window in your vehicle or trailer.
Questions?
Give us a call toll-free at 866-980-3534 or email us. We'll be glad to try to assist you. D.K. Boos is your complete glass, windshield repair & windshield replacement specialist.
Proudly Serving:
Olympia, Lacey, Tumwater, Yelm, Shelton, Chehalis, Centralia, Elma, Grays Harbor, Aberdeen, DuPont, Lakewood, Fort Lewis, McChord, Tacoma, Seattle, Bellevue, Mercer Island, and more!
Contact Us to Schedule an Estimate or Stop by Today!