Skip to Content
Commercial Glass Services in Olympia, WA
Olympia's Most Reliable Commercial Glass Service
From service work to large scale commercial projects, D.K. Boos Glass can handle any of your commercial glass needs. We can work directly with the business owner, general contractor or architect to select the glass or storefront system that will fit your budget and meet your design objectives. We install and service automatic door closers and a wide array of commercial windows. View examples of our work in our Recent Projects gallery.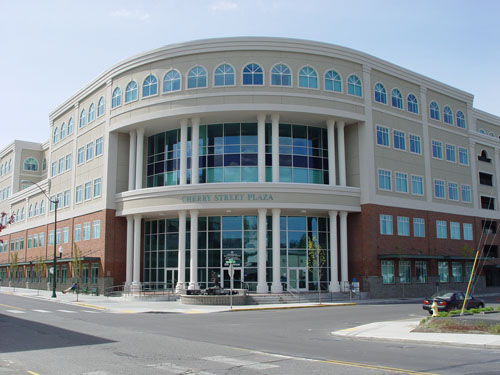 Commercial Doors, Windows & Glass Services
Store Front Systems: We can provide you with store front glass which will wow your customers. We can do everything from ultra modern to a more classic look. We use the highest quality materials to build you a store front system that will last for a long time.
Door Closers Sales & Service: If you have a door which needs to remain closed, you will need a door closer. For example, you may have a fire door which needs to be closed at all times to prevent the spread of fire should there be an emergency. There are many different kinds of door closers available and we will find the perfect ones to suit your needs and budget.
Hollow Metal Doors: There are many advantages associated with using a hollow metal door. They are much stronger than other kinds of doors and can withstand the tests of time better. If security is a concern, a hollow metal door is ideal. Hollow metal doors are also significantly easier for you to maintain than the alternatives.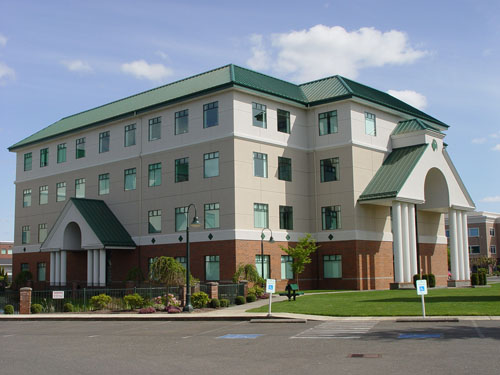 Repairs & Specialities
Doors Repair: If your door has become damaged in any way, we can help you to fix it. When a door is broken, you need it fixed as soon as possible for security's sake. Here at D.K. Boos Glass Inc., we will get your door fixed, fast. If damage to your door is too extensive, we can recommend and install a replacement for you.
Commercial Windows: We are specialists when it comes to commercial window jobs. We appreciate that installing or repairing windows can be disruptive to your business. This is why we will work closely with you to ensure that the disruption is kept to an absolute minimum.
The Right Company for the Job
Glass can be very delicate and hard to get right, which is why you shouldn't just rely on any company to fabricate or perform glass services for you. You can trust our skilled employees to do your commercial glass job. We will get the job done fast our work will last the test of time.
Contact Us to Schedule an Estimate or Stop by Today!