Skip to Content
Ply Gem Window Installation in Olympia, WA
Exceptional Ply Gem Windows
Do you need high-quality windows for your home or business in the Olympia, WA area? Look no further than D.K. Boos Glass. As an authorized dealer and installer of Ply Gem windows, the largest window manufacturer in North America, we offer a wide selection of premium and high-performing window styles and types. Our experienced team of professionals can help you choose the perfect Ply Gem windows to elevate your property's design and functionality. Contact us today to schedule a consultation and start improving your windows.
Different Window Styles
Ply Gem offers a variety of window types to choose from, ensuring that customers can find the perfect match for their needs and style preferences. From classic double-hung and single-hung windows to unique geometric and garden windows, Ply Gem has something for every homeowner, including:
Double-Hung Windows
These windows have two sashes that can be opened from the top or bottom and can tilt inwards for easy cleaning.
Single-Hung Windows
Ply Gem single-hung windows have a fixed upper and lower sash that can be lifted up for ventilation.
Casement Windows
These windows are hinged on the side and can be opened outward with a handle, providing optimal airflow, energy efficiency, and weather resistance.
Slider Windows
Slider windows open horizontally by sliding the sash from left to right, offering a wide view and ample ventilation.
Awning Windows
These windows are hinged at the top and can be opened outward with a handle, allowing for ventilation even during rainy weather.
Bay or Bow Windows
Bay or Bow windows are made up of multiple windows, creating additional interior space and curb appeal.
Garden Windows
Garden windows project outward and offer added space with shelves for plants or decorations and side windows for ventilation.
Geometric Windows
Geometric windows are available in various unique shapes, such as circular, arched, or linear, adding character to your home.
Picture Windows
A picture window is a non-opening, energy-efficient style that provides an expansive view, making it ideal for small or large spaces.
Premium Ply Gem Window Materials
Ply Gem offers a variety of window materials to fit your style, budget, and energy efficiency needs. From the durability of vinyl to the classic look of wood, Ply Gem's range of materials include the following: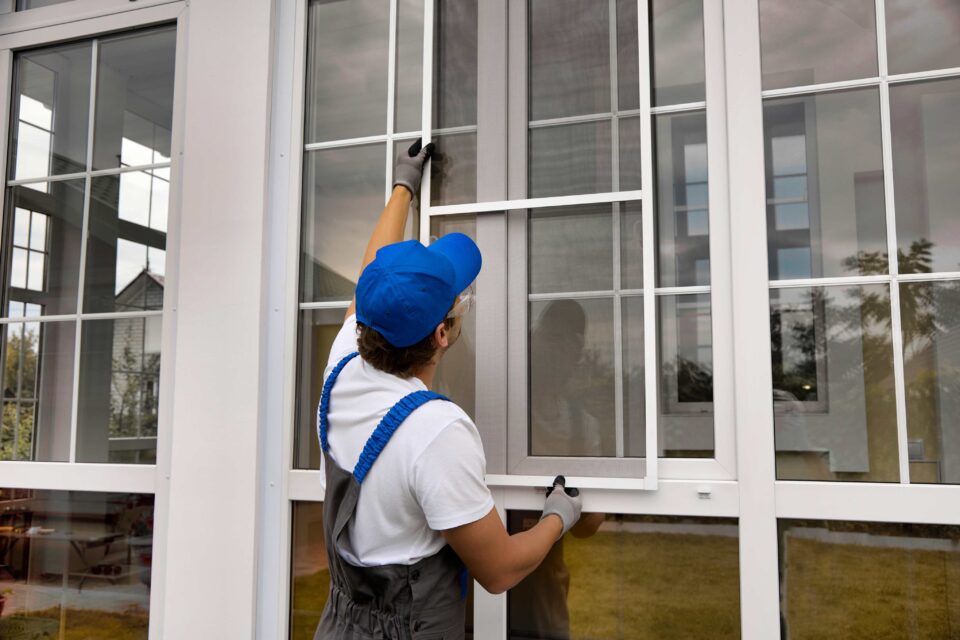 Vinyl Windows – Ply Gem vinyl windows are known for their durability and low maintenance. They can withstand harsh weather conditions and insect infestations and do not require painting or staining. Vinyl windows are also an excellent insulator, making them an energy-efficient choice for your home.
Aluminum-Clad Wood Windows – These windows offer the warmth of traditional wood windows with the added protection of durable aluminum exterior cladding. They are highly thermal-efficient and offer superior structural integrity, with resistance to damage from harsh weather and insects.
Aluminum Windows – Our aluminum windows are strong and durable, featuring a streamlined frame resistant to severe weather, moisture, and insect infestations. Their narrow frame design allows for a larger viewing area and more natural light.
Wood Composite Windows – These windows offer the traditional look of wood windows with the added thermal performance and low maintenance design of advanced composite materials. They're highly resistant to damage from harsh weather, moisture, and insects, and they come primed and ready to paint or stain to complement the design of your home.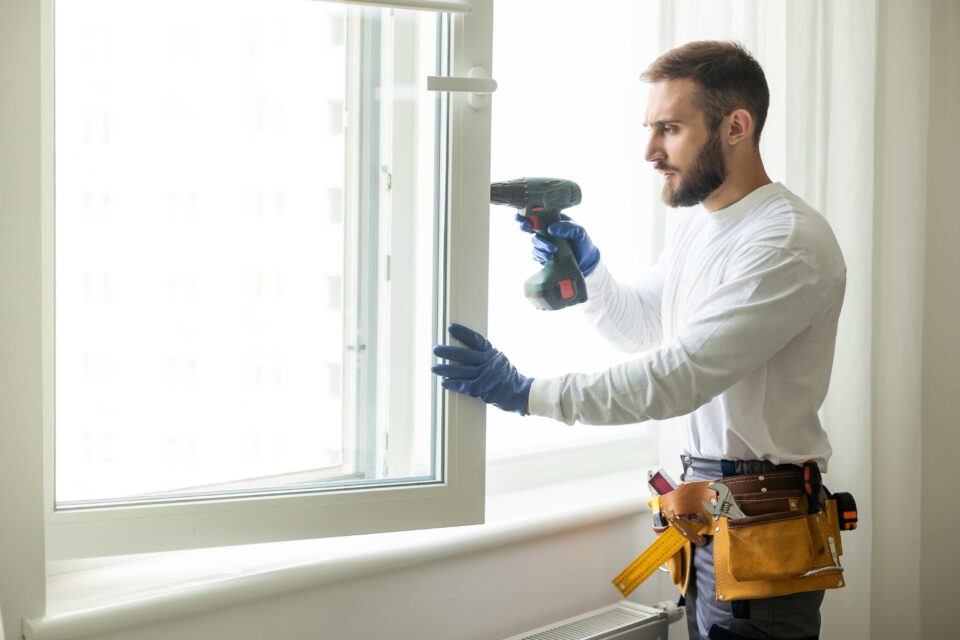 Ply Gem Product Installation
Our team of experienced installers is dedicated to providing exceptional ply gem window glass replacement services. We begin by measuring the opening to ensure a perfect fit, then remove the existing window and prepare the opening for the new window. Next, we install the window and seal it precisely to prevent air or water leaks. Finally, we test the window to ensure it operates smoothly and meets our high standards for performance.
Contact D.K. Boos Glass Inc Today
If you're looking for high-quality and durable Ply Gem windows installed by experienced professionals in Olympia, WA, D.K. Boos Glass Inc. is the right choice. Our team of experts can guide you through the selection process and ensure your new windows are installed perfectly. With our dedication to customer service and satisfaction, you can trust that your project will be completed on time and within budget. Don't wait any longer to enhance the beauty and functionality of your home with Ply Gem windows from D.K. Boos Glass. Contact us today to schedule a consultation.
Contact Us to Schedule an Estimate or Stop by Today!