Skip to Content
Bullet & Blast-Resistant Glass in Olympia, WA
Protect Your Property with Bullet-Resistant Glass
D.K. Boos Glass Inc. provides bullet and blast-resistant glass options for Olympia, WA, and the surrounding areas. Though high-quality security systems will help you monitor your home or office activity, they cannot stop an intruder. The bullet-resistant glass will help boost your security efforts, keeping your property safe without sacrificing your view.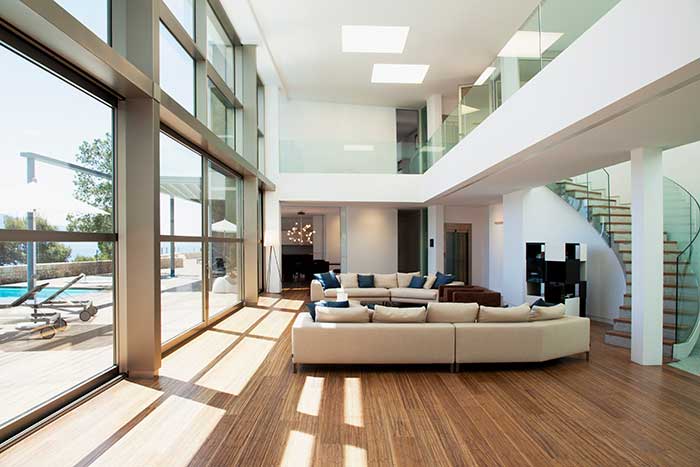 Benefits of Bullet-Resistant Glass
Blast and bullet-resistant glass do much more than stop bullets. The many benefits of shatterproof, bullet-resistant glass include:
Protection From Debris — Normal windows is not strong enough to withstand the pummeling of heavy sticks or falling branches without shattering. Shatter-resistant glass can take a beating, keeping your property safe and dry, even during the worst storms.
Deflect Stray Bullets — The main hallmark of any bullet-resistant material is deflecting bullets. Whether you're worried about a property invasion or wayward shots of nearby hunters, the bullet-resistant glass will keep people safe.
Reduces Forced Entry – As long as you keep the windows locked, thieves will have difficulty shattering the material. Since it's rated to withstand bullets, it can take multiple hits with heavy tools without sustaining significant damage.
Blast Resistant Glass Film & Window Composition
There are multiple types of bullet and blast-resistant window products. Some of the most common and best-performing options are made of polycarbonate and monolithic acrylic. Polycarbonate blast-resistant windows are highly durable and can stand up to blasts without shattering. Monolithic acrylic is a durable, solid sheet of acrylic thermoplastic. Bullet-resistant glass is made using layers of laminated glass. Polycarbonate designs often consist of a bullet-resistant glass film to prevent scratching and penetration. Acrylic bullet-resistant glass is very common and can be formed into any type of window.
What Does an Explosion Do to Glass?
An explosion isn't what harms the glass, but it is the pressure wave behind it. The pressure from a blast causes glass windows to shatter. Regular types of glass break into dangerous pieces, threatening people. The main focus of blast mitigation efforts is impact protection to help reduce the risk of injuries from flying objects.
Safety Without Diminished Looks
The best windows provide light and safety. Our bullet-resistant windows have invisible safety coatings that will not interfere with your view or diminish the look of your property. Like standard glass, these windows can be tinted to reduce glare and protect your property from damaging UV rays. Best of all, the windows look like regular glass from the outside.
How Does Bullet Resistant Glass Work?
Bullet-resistant glass levels are between 7 millimeters and 75 millimeters in thickness. The level of thickness indicates the ability of the glass to stop a bullet. When a bullet is fired at the window, the shell will pierce the outside layer of the glass. The barrier absorbs the momentum of the shot. While a bullet may penetrate the exterior of a laminated security window, the energy is absorbed by the inner layers of the bullet-resistant glass. Bullet-resistant glass film wraps around your glass window, helping to prevent the shattering of the glass fragments. It's typically applied to the outside of windows to mitigate the effects of a bullet or a blast.
Why Trust D.K. Boos Glass?
When you let our experienced contractors at D.K. Boos Glass, replace your windows, you'll have peace of mind knowing the pros handled the window installation. We take pride in every installation and treat your property as our own. If you ever have a problem, we stand by our work and will help find a solution quickly. Since 1978, we've served the area with exemplary window and door solutions. Our residential glass, commercial glass, specialty glass, and auto glass selections are the best on the market. We serve Olympia, the Thurston and Pierce County area, Lacey, Tumwater, DuPont, Lakewood, and South Tacoma. Contact us today for a free quote!