Skip to Content
Protect Your Property with Bullet-Resistant Glass
Though high-quality security systems will help you monitor activity at your house when you're away, they cannot stop an intruder from breaking in. Bullet-resistant glass will help boost your security efforts, keeping your property safe without sacrificing the view out your windows.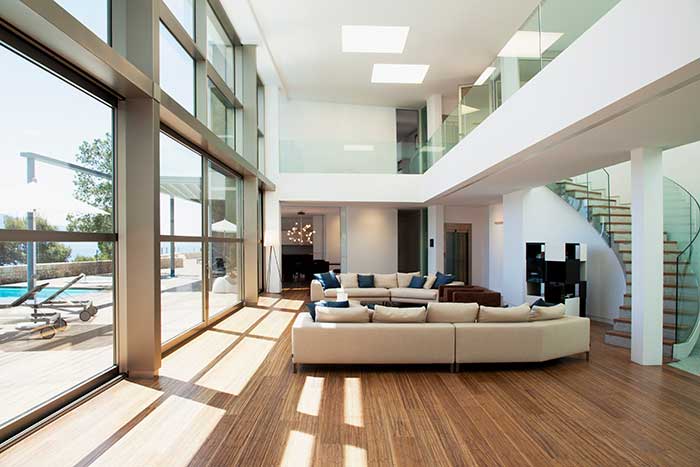 Bullet-resistant glass does more than stop bullets
Despite the name, bulletproof glass is used for more than simply stopping a stray bullet. It's ideal for improving your property's defenses. Here are a few ways replacing your existing windows with this shatterproof glass can help keep your property safe:
Protection from debris — Normal windows are not strong enough to withstand the pummeling of heavy sticks or falling branches without shattering. Shatter-resistant glass can take a beating, keeping your property safe and dry, even during the worst storms.
Deflect stray bullets — The main hallmark of any bullet-resistant material is deflecting bullets. Whether you're worried about a property invasion or even wayward shots of nearby hunters, this glass will keep your family safe inside your house.
Makes forced entry tough — As long as you keep the windows locked, thieves and vandals will have a hard time shattering the material. Since it's rated to withstand bullets, it can take multiple hits with heavy tools without sustaining significant damage. This means a lower risk of break-ins at your property and improved safety for your family.
Shatterproof and bullet resistant glass is ideal for business owners throughout Lacey, WA, and the entire state, whether you're worried about weather or intruders.
Safety without diminished looks
The best windows allow you to bring the outdoors in while keeping the elements and changing temperatures outside where they belong. The safety coatings are completely invisible to the naked eye and will not interfere with your view or diminish the look of your property. Just like normal glass, these windows can be tinted to reduce glare and protect your property from damaging UV rays. Best of all, the windows look like normal glass from the outside. Your property will look just as nice as it did with normal windows.
Why trust D.K. Boos Glass for the installation?
When you let our experienced contractors at D.K. Boos Glass in Lacy, WA, replace your windows, you'll have the peace of mind knowing the window installation was handled by the pros. We take pride in every installation and treat your property as if it were our own. This means every piece of glass is installed and sealed properly to give you years of perfect performance. If you ever have a problem, we stand by our work and will help find a solution quickly. Whether you're looking for glass for a storm door or want to upgrade your residential windows, we're here to help.
Contact Us to Schedule

an Estimate or Stop by Today!