Skip to Content
Commercial Window Installation in Olympia, WA
The Best Commercial Window Installation Service in WA
Discover the finest solutions for enhancing your commercial spaces' aesthetic appeal and functionality with D.K. Boos Glass Inc.'s exceptional Commercial Window Installation services in Olympia, WA. Our expert team brings a wealth of experience and expertise to every project, ensuring precise installations that seamlessly integrate with your building's design. We take pride in delivering top-notch window solutions that elevate your property's visual allure and contribute to energy efficiency and a comfortable indoor environment. Explore the possibilities of transforming your business venue with our unparalleled window installation services. Contact us today to schedule a consultation and take the first step toward redefining your commercial space's ambiance and efficiency.
Benefits of Replacing Your Commercial Windows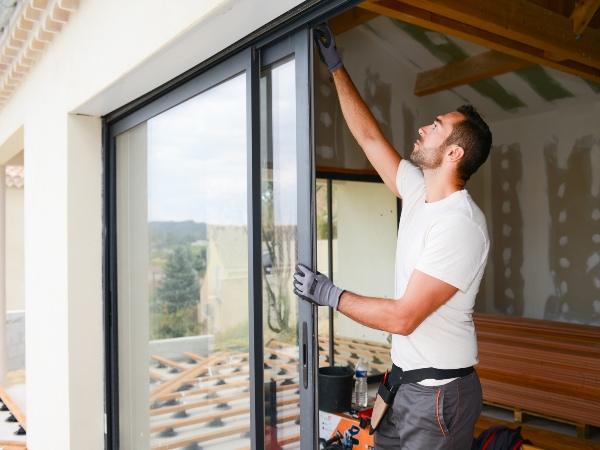 Enhance your business environment and optimize your workspace by considering the advantages of replacing your commercial windows. Modernizing your windows goes beyond aesthetic appeal, offering a range of benefits that can positively impact your operations, energy efficiency, and overall atmosphere:
Improved Energy Efficiency – Upgrading to energy-efficient windows can significantly reduce heating and cooling costs. These windows are designed to minimize heat transfer, keeping your interior comfortable while lowering energy consumption.
Enhanced Natural Lighting – New windows with larger panes or improved designs allow more natural light to enter your space. This creates a brighter and more pleasant atmosphere and reduces the need for artificial lighting during the day.
Increased Comfort – High-quality windows help maintain consistent indoor temperatures, preventing drafts and temperature fluctuations. This leads to a more comfortable workspace for employees and customers alike.
Noise Reduction – Modern windows are engineered to minimize external noise, creating a quieter and more focused environment for work and interactions, especially in busy urban areas.
Better Security – Updated windows often come with advanced locking mechanisms and shatter-resistant glass options, improving the security of your business premises and protecting against potential break-ins.
Enhanced Curb Appeal – Replacing worn or outdated windows can dramatically improve the overall look of your property, making a positive first impression on clients, customers, and visitors.
Customization Options – New commercial windows offer various customization choices, allowing you to align the window design with your brand's aesthetics and your business's unique requirements.
Types of Commercial Windows We Install
Our commercial window and door installers cover various window types to cater to diverse business needs. From classic storefront windows that enhance visibility and aesthetics to energy-efficient options that reduce operational costs, we install fixed, sliding, awning, casement, and specialty windows. Our expertise extends to constructing secure and durable curtain wall systems for larger architectural projects. No matter your requirements, we offer a comprehensive range of commercial window solutions to elevate your workspace.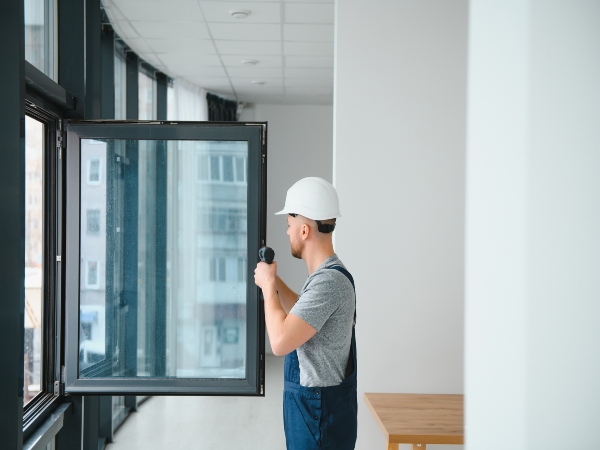 Commercial Window Brands We Provide
We take pride in offering a selection of top-tier commercial window brands, including Cascade, Milgard, and Ply Gem. These industry-leading manufacturers are known for their commitment to quality, innovation, and durability. Whether you're looking for energy-efficient solutions, stylish designs, or specialized commercial window options like commercial window tint installation, our range of trusted brands ensures that we can provide the ideal windows to meet your specific business requirements.
Contact Our Window Glass Experts in Olympia, WA
Ready to transform your commercial space with expert window installation in Olympia, WA? Contact our skilled window glass experts today. We're here to discuss your unique needs, provide tailored solutions, and ensure a seamless installation process that enhances your workspace. Elevate your business with our professional commercial window services. Get in touch now to schedule a consultation.