Skip to Content
Store Front Glass Replacement in Olympia, WA
The Best Storefront Glass Replacement Service in WA
Experience the next level of captivating storefronts with D.K. Boos Glass Inc.'s premier Store Front Glass Replacement services in Olympia, WA. Our dedication to craftsmanship and attention to detail shines through in every installation, promising enhanced aesthetics, durability, and security for your business. Whether you aim to refresh your storefront's appearance or require urgent replacement, our skilled team is equipped to deliver tailored solutions that align with your brand's essence. Elevate your business's curb appeal and create an inviting atmosphere that draws customers in. Ready to transform your storefront? Connect with us today to schedule a consultation and embark on a journey to redefine your commercial presence.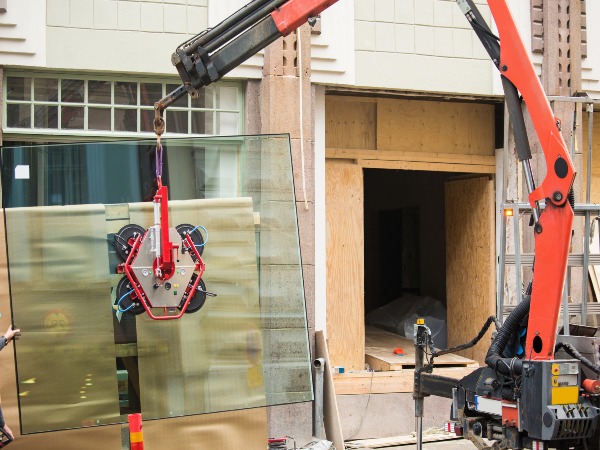 Storefront Glass Replacement and Repair
Our storefront glass replacement and repair services are designed to keep your business looking its best. Whether you need to fix a small crack or completely replace damaged glass, our skilled team is here to restore your storefront's aesthetic appeal and safety. With prompt and professional service, we ensure your business remains welcoming and secure. Trust us for all your storefront glass needs, and enjoy peace of mind knowing your business is in good hands.
Commercial Glass Repair
Wondering how to replace a storefront glass? Our commercial glass repair services are your solution for swift and reliable glass restoration. Whether it's a minor chip, a shattered pane, or any other glass-related issue, our experienced team is equipped to address it efficiently. We understand the importance of maintaining a safe and inviting business environment, and our prompt repairs ensure minimal disruption to your operations. Count on us to deliver high-quality commercial glass repair so you can keep your space secure and visually appealing.
Quality Commercial Storefront Glass Replacement Services
Elevate your business's image with our quality commercial storefront glass replacement services. We specialize in providing seamless and durable glass replacements that enhance the aesthetics and security of your storefront. Our experienced team ensures a precise fit and quick turnaround, minimizing downtime for your business. With a commitment to quality and customer satisfaction, we deliver storefront glass replacements that leave a lasting positive impression on your customers and visitors. Trust us for top-notch solutions to refresh and reinforce your commercial space.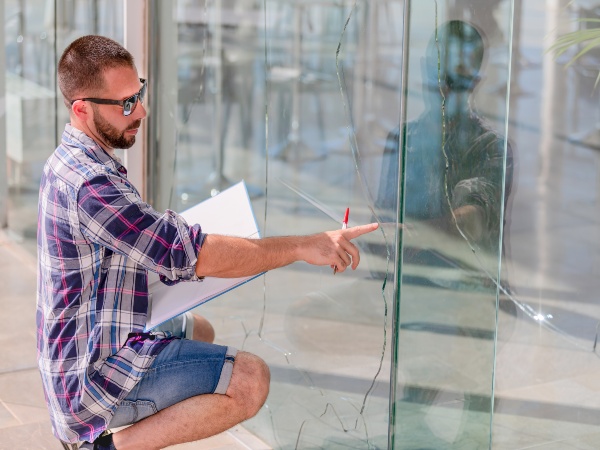 Types of Commercial Glass We Offer
Our extensive selection of commercial glass options is designed to provide a wide range of choices to meet your specific requirements. We understand that every business has unique needs, and our comprehensive offerings reflect that. For those seeking a classic and timeless appearance, we offer traditional clear glass that not only enhances the aesthetics of your commercial space but also allows for maximum visibility and natural light. Additionally, we understand the importance of security, so we provide impact-resistant options like polycarbonate and Plexiglass. These materials are known for their durability and ability to withstand significant force, ensuring the safety of your premises. Whether you prioritize transparency and strength or require specialized properties, our commercial glass options are meticulously curated to cater to businesses' diverse and evolving demands, guaranteeing that you will find the ideal solution for your unique project.
Contact our Window Glass Experts for Glass Installation
Ready to elevate your storefront with an expert glass installation in Olympia, WA? Don't wait any longer. Discover the many benefits of replacing storefront glass. Contact our experienced store window glass replacement experts today to discuss your project, receive personalized solutions, and schedule a seamless storefront glass installation. Transform your business facade and create a lasting impression – reach out now to get started.