Skip to Content
Storm Windows in Olympia, WA
Keep Your Family Safe During the Strongest Storms
Severe weather is almost commonplace in the Lacy, WA, area. With windstorms, increased hurricane activity, and wild winter weather on the rise, keeping your home safe is becoming more important than ever. While generators will keep the lights running when the power lines go down, how do you keep storms from wreaking havoc inside your home? Storm windows work to reduce the impact storms have on your home's interior, keeping your family safe during the strongest storms.
How Storm Windows Work
The main purpose of a storm-rated window is to keep the weather outside where it belongs. These windows are made of durable, shatter-resistant and impact-resistant glass designed to take a beating in severe weather. When the wind kicks up and sends a heavy trashcan lid at the side of your home, the window will stand up to the impact, keeping your home and your family safe. Though impact resistance is a major component of quality storm windows, it's not the only reason to install the windows as part of a home improvement project.
Let Us Handle the Installation
Though keeping the weather out of your house is the primary function, installing storm windows will help your home in other ways.
Our experienced team knows that the right windows can make all the difference in the comfort and livability of a house. We'll work with you to find the right windows for your needs, whether you're looking for storm windows for the entire home or want to replace a damaged picture window in your living room. No matter what you need, our pros are here for you. We stand by our work and guarantee each installation and repair. Stop by our showroom and let our dedicated staff help you find the right windows for your space.
The Benefits of Storm Windows
Though keeping the weather out of your house is the primary function, installing storm windows will help your home in other ways.
Lower energy bills —Storm-resistant glass is insulating and helps keep changing temperatures from impacting the comfort of your space. This saves you on your energy bills by allowing your heating and cooling system to work more efficiently.
Noise reduction — If you live near a highway or busy street, the noise can be almost deafening. Storm windows act as a buffer between your house and the street, reducing the ambient noise that makes it into your home.
Sun protection — Ordinary windows do not block UV rays and over time, the harsh sunlight can fade your upholstery and damage your furnishings. Storm windows block most of these harmful rays, preserving your home's décor.
Reduce condensation — Condensation can lead to water damage along the window sill, the surrounding wall, and even the window sealant. Storm windows reduce condensation buildup, keeping your home safer from water damage.
Increase resale value — Upgrading your windows can even increase the resale value of your home, making it easier to sell in the future.
There is no risk in installing impact-resistant glass, and your home and your family can only benefit from this simple safety upgrade.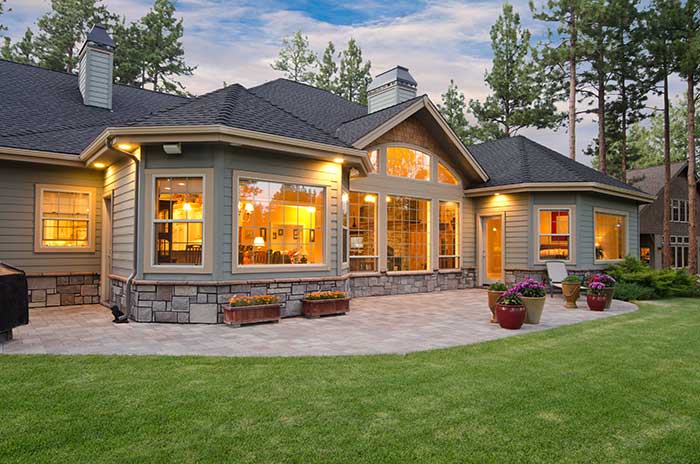 Contact Us to Schedule An Estimate or Stop by Today!