Skip to Content
About Commercial Glass Replacement in Olympia, WA
Reliable Commercial Glass Window Replacement
Your commercial glass contributes to the aesthetic value, first impression, and professionalism of your business and plays a significant role in the cost of your energy bills. That's why when your Olympia, WA, business needs a commercial glass upgrade, D.K. Boos Glass Inc. is here to provide you with comprehensive commercial glass replacement services.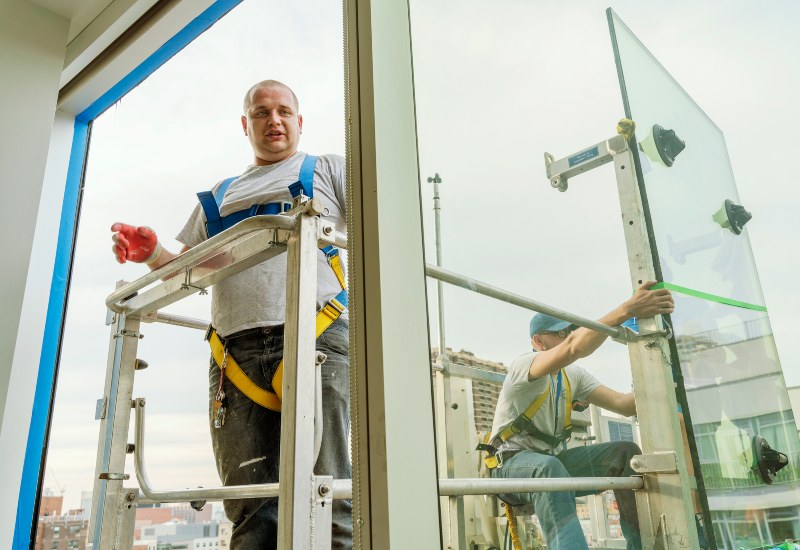 When to Pursue Commercial Glass Replacement
Commercial glass replacement becomes a necessity when your commercial glass begins to display symptoms of damage or when it succumbs to age-related wear. Common signs that indicate it's time for a commercial glass replacement include the following:
Visible damage
Foggy appearance
Increased energy bills
Insufficient insulation
Drafts coming from the window or door
Benefits of Commercial Glass Replacement
A commercial glass window replacement brings an abundance of benefits to your business. Brand new glass amplifies the aesthetic appeal of your establishment and increases your business's atmosphere, professionalism, and credibility. Additionally, it increases the security of your property while contributing to sound insulation and improved energy efficiency, creating a safer and more pleasant environment.
Types of Commercial Glass We Replace
At D.K Boos Glass Inc., our commercial glass replacement experts are well-versed in an array of solutions that enhance the appearance and performance of your business. Our commercial glass replacement services include the following:
Insulated unit replacement
Tempered glass replacement
Single pane glass replacement
Double pane glass replacement
Custom-shaped glass replacement
Commercial storefront glass replacement
Insulated Unit Replacement
Our insulated unit commercial glass replacement solutions are ideal for those looking to increase their business's energy efficiency, reduce condensation, and improve their insulation to promote a more comfortable commercial environment for their employees and visitors.
Custom-Shaped Glass Replacement
Backed by a wealth of experience, our experts are equipped to take on commercial glass replacements for custom-shaped glass fixtures. Combining our skill and precision, we ensure that your custom-shaped glass replacement is a seamless fit for outstanding results.
Double Pane Glass Replacement
If your double pane glass is displaying a foggier appearance or you've detected faulty seals or broken panes, D.K. Boos Glass Inc. is here for you. We will perform a double-pane commercial glass replacement service that remedies your business's energy efficiency and functionality.
Single Pane Glass Replacement
Typically found in older buildings or commercial units with unique requirements, when a single-pane glass window requires replacement, D.K. Boos Glass Inc. is the company to call. Our professionals perform exceptional single-pane replacements ensuring optimal insulation, security, and appearance for your business.
Tempered Glass Replacement
When your tempered glass becomes compromised, leaving you with a window that is no longer offering the safety it's designed for, D.K. Boos Glass Inc. is here to provide you with tempered commercial glass replacement that restores the security, durability, and shatter resistance of your business's windows or doors.
Commercial Storefront Glass Replacement
If your commercial storefront glass is outdated or damaged, rely on our professionals to provide your business with the stunning facelift it needs with our commercial storefront glass replacement solutions. Discover a modern appeal that attracts new customers while enhancing your commercial environment.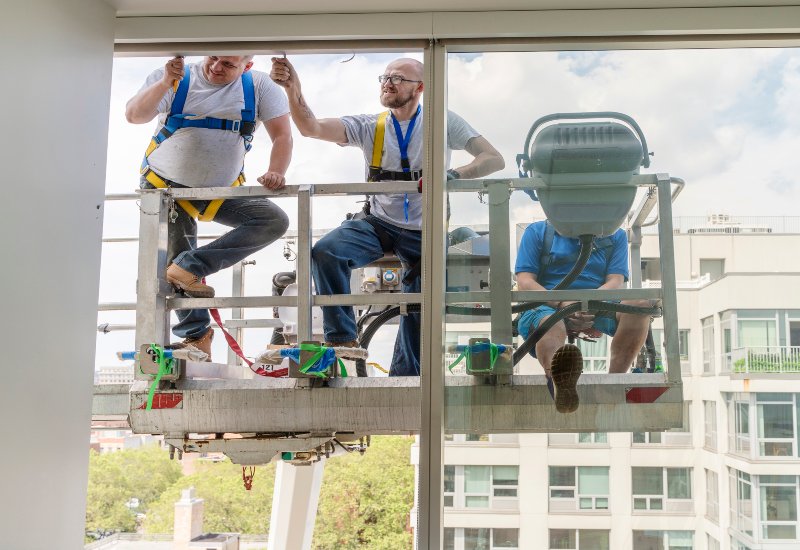 The Importance of Commercial Glass Replacement
Commercial glass replacement services are essential, as your business is at risk without structurally sound commercial glass. Compromised glass decreases the security and safety of your property, leading to a greater chance of injuries and easier access for intruders. Furthermore, it can negatively impact your bottom line, costing you a significant amount of money in energy bills.
Contact the Commercial Glass Replacement Experts
When you need comprehensive commercial glass replacement services, you need D.K. Boos Glass Inc. For quality commercial glass replacement solutions, industry-leading professionals, and results that take your commercial space to new heights, contact our friendly team to discuss your commercial glass replacement needs.