Skip to Content
Automatic Drive-Thru Window Services in Olympia, WA
The Best Drive-Thru Window Repair Service in Olympia, WA
Experience seamless customer interactions and efficient service with D.K. Boos Glass Inc.'s innovative drive-thru window services in Olympia, WA. Our cutting-edge solutions are designed to enhance the functionality and convenience of your business, providing a streamlined experience for staff and customers. Ready to optimize your business with our advanced drive-thru window solutions? Contact us today to schedule a consultation and take the first step towards elevating your customer experience.
Benefits of Drive-Thru Windows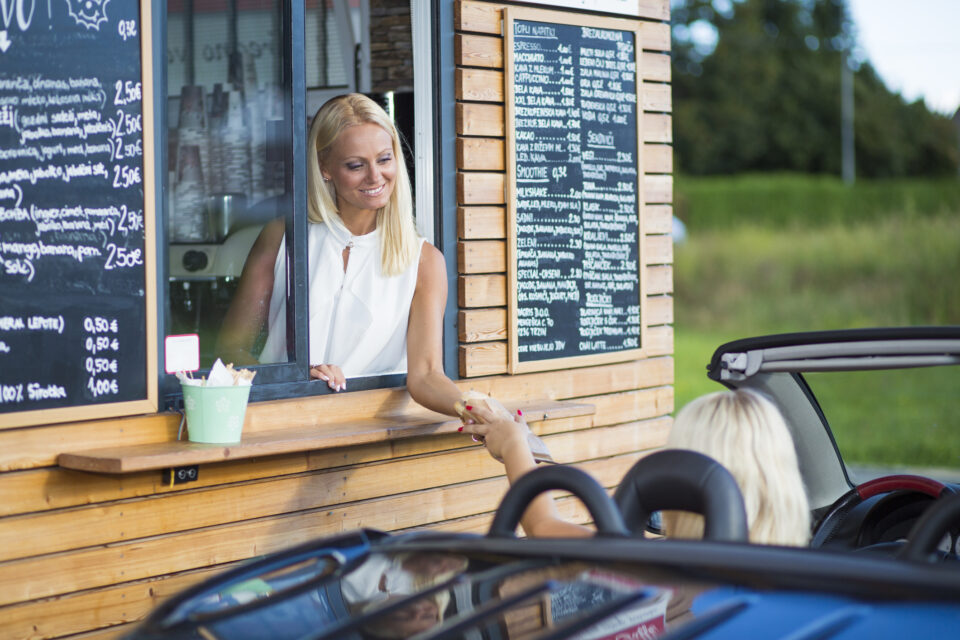 Drive-thru windows have become an integral part of various businesses, offering a range of benefits for both customers and establishments. Overall, drive-thru windows provide many advantages for businesses seeking to enhance customer convenience, streamline operations, and increase their competitive edge in today's fast-paced market. Here are some key advantages of drive-thru windows:
Convenience – Drive-thru windows provide customers with a quick and convenient way to access products or services without the need to leave their vehicles. This is especially valuable in today's fast-paced world, where time is of the essence.
Efficiency – Businesses with drive-thru options can serve more customers in less time, leading to increased efficiency and potentially higher sales. This is particularly beneficial during peak hours when foot traffic may be congested.
Reduced Wait Times – Drive-thru lanes are designed for swift service, reducing customer wait times compared to traditional in-store transactions. This convenience can lead to greater customer satisfaction and loyalty.
Safety – Drive-thru windows provide a safer transaction alternative, especially during adverse weather conditions or health emergencies (e.g., the COVID-19 pandemic), where minimizing physical contact is essential.
Accessibility – Drive-thru windows cater to customers with limited mobility, making it easier for individuals with disabilities or those with difficulty walking to access goods and services.
Increased Sales – Drive-thru windows can significantly boost a business's revenue by offering a convenient option for customers who might otherwise not visit the establishment. This is particularly relevant for businesses such as fast-food restaurants and coffee shops.
Drive-Thru Window Installation
Drive-thru window installation is a specialized service that combines functional windows into a commercial space, catering to businesses aiming to provide convenient and efficient service to their customers. Commercial drive-thru windows require meticulous planning and expert craftsmanship to ensure smooth operation, security, and a seamless customer experience. From fast-food restaurants to pharmacies and banks, drive-thru window installation enhances customer accessibility and streamlines operations, making it an invaluable addition for industries seeking to optimize service delivery.
Security Transaction Windows
Security transaction windows are purpose-built, secure, and often bullet-resistant windows designed for businesses where safety and controlled access are paramount. These windows are typically utilized in banks, government facilities, pharmacies, and high-security locations. They facilitate secure transactions by providing a barrier between customers and employees, ensuring the protection of both parties. Security transaction windows can be equipped with intercom systems and pass-through drawers, enabling efficient communication and the secure exchange of documents or payments while maintaining high security. These windows are essential in maintaining a safe and controlled environment for various business operations.
Drive-Thru Window Service and Maintenance
Drive-thru window service and maintenance involve ongoing care and attention to ensure drive-thru systems' continued functionality and efficiency. Regular maintenance checks and timely repairs are essential to prevent downtime and maintain a seamless customer experience. This includes inspecting communication systems, ensuring proper window operation, and addressing issues like speaker clarity and payment processing. Proper maintenance extends the lifespan of drive-thru equipment and enhances customer satisfaction and operational efficiency, making it a vital aspect of businesses relying on drive-thru services.
Contact our Window Glass Installer at D.K. Boos Glass
Ready to optimize your drive-thru experience with professional window installation in Olympia, WA? Don't delay – contact our seasoned window glass experts today. We're here to understand your unique requirements, offer customized solutions, and ensure a smooth drive-thru window installation process. Enhance your business efficiency and customer satisfaction. Reach out now to schedule a consultation.